assistant_photo
Champagne Only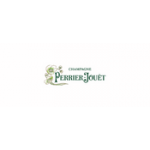 Love is no stranger to Champagne-making, and the story of Perrier-Jouët champagne is embroiled in romance, intrigue and passion. All this shows in the final product – Champagne which, ever since the beginning, has been made under the watchful eye of true experts who believe in making a small amount of time, so as to keep the quality sky-high.
Family is also at the core of champagne Perrier-Jouët, and by handing down techniques from Father to Son, the process has remained remarkably unchanged since the firm's infancy.
But it is romance, of course, which breathed life into this House to begin with. The marriage of  Pierre-Nicolas-Marie Perrier and Adele Jouet to be precise. An event which marked the start of a change in Champagne direction in the year of 1840, and a great foundation on some of the finest plots of land in the Champagne Region of France.