BARON DAUVERGNE Champagne Sweet Vintage Rose

Home delivery – 3 to 4 days
Is there anything more enchanting than a bottle of bubbly that's also pink ? BARON DAUVERGNE Champagne Sweet Vintage Rose is a bright rose-colored wine with lively bubbles emanating sparkling jewels to be envious of. This Vintage Rose is sure to make a statement at your next celebration. The wine's nose is intense, with a bouquet of red berries, currants, and marmalade. On the palate, it's sweet and fresh with well-balanced flavors. This wine is perfect for celebrations or just to make any day brighter.

BARON DAUVERGNE Champagne Sweet Vintage Rose is the perfect way to put an elegant finishing touch to a luxurious meal. Its delicate sweetness and authentic rosé flavors make it an elegant choice for any dessert. This delightful champagne pairs particularly well with roasted pineapple in spices or classic vanilla and chocolate gelato. So decadent, so delicious, this Vintage Rose will make any moment feel special. Elevate your night with this delightful bubbly.

Looking for something unique and special in a Champagne? Check out BARON DAUVERGNE, a delicious blend of pinot noir and chardonnay. This wine is made from manual harvesting, meaning each grape is selected by hand to ensure the highest quality. It's also fermented in thermoregulated stainless steel tanks, so you can be sure every bottle will be just as amazing as the last. Plus, it's aged on slats in traditional house cellars, giving it a flavor that's truly one-of-a-kind. Whether you're celebrating a special occasion or just enjoying a quiet evening at home, this wine is sure to impress.
Champagne Blending :
- 80 % pinot noir
- 20 % chardonnay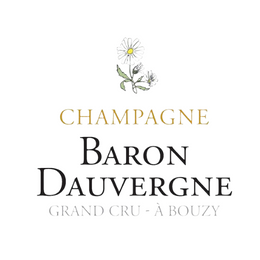 Champagne BARON DAUVERGNE Sweet Vintage Rosé
Data sheet
Champagne Growers or Houses

Champagne Growers

Color

Rosé

Size

Bottle 75 Cl

Vintage

NV

Packaging

Without packaging