assistant_photo
Champagne Only
assistant_photo
Champagne Only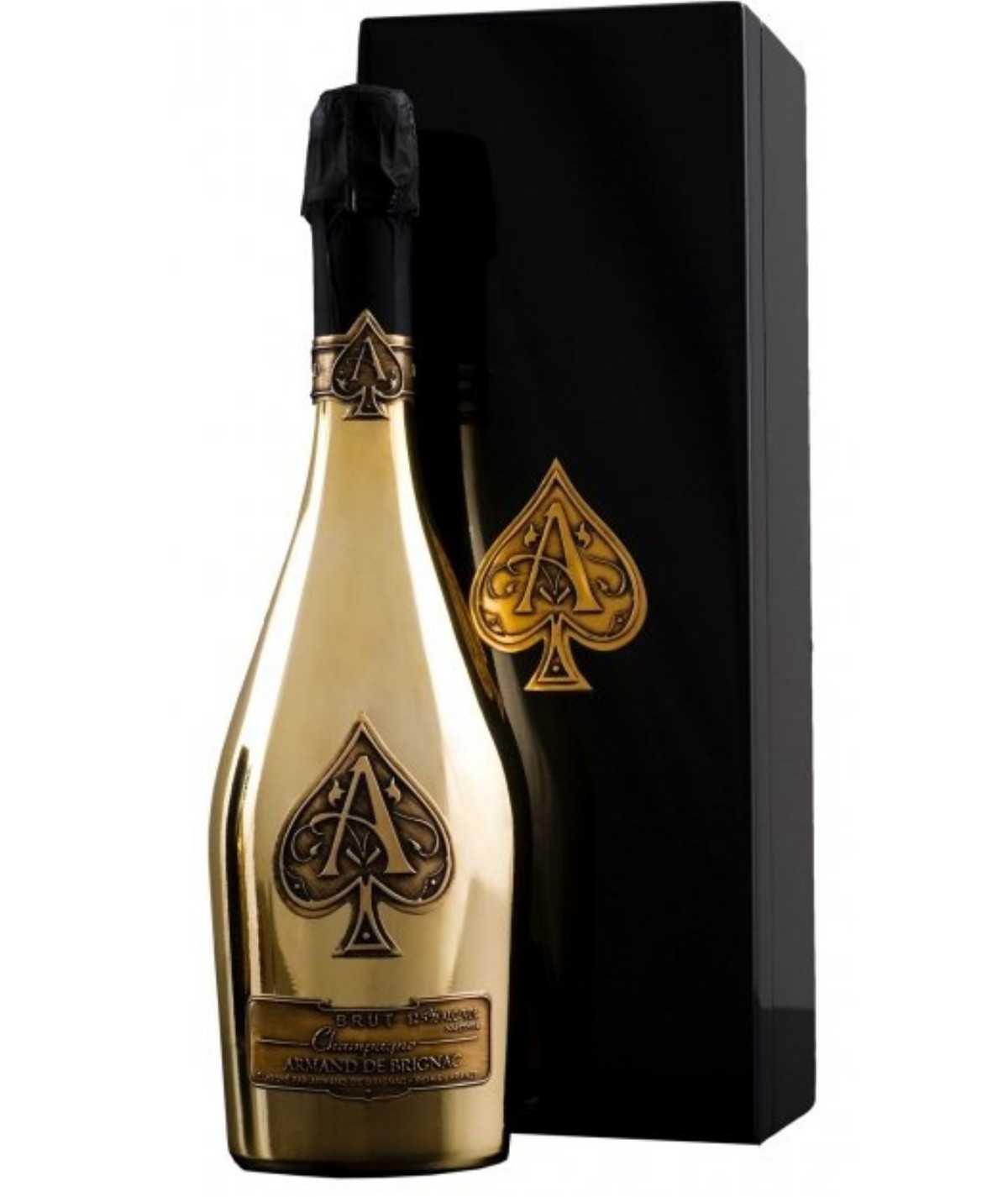 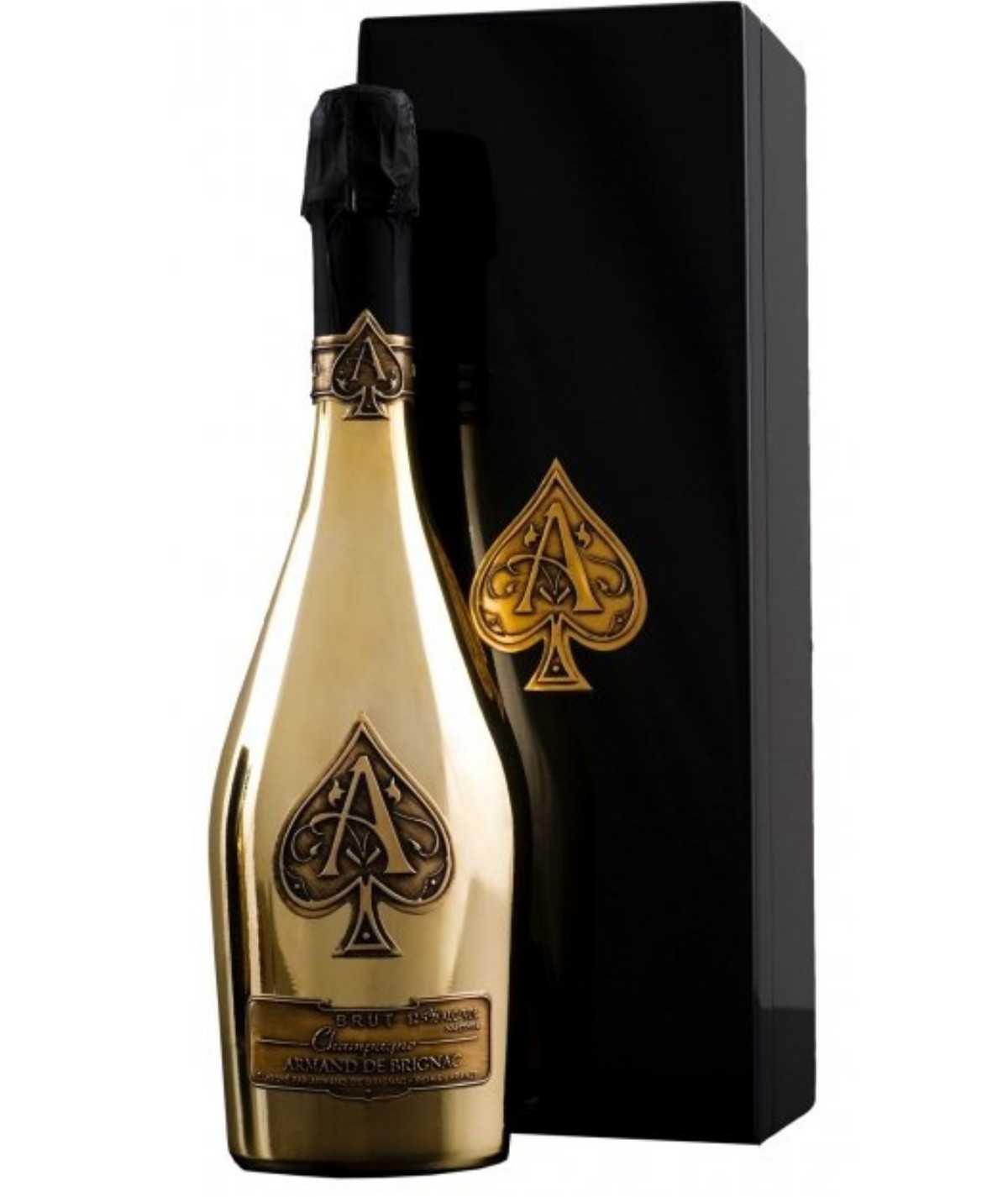 
Aperitif champagne par excellence, superbly delicious, dynamic, beautiful floral bouquet with marked notes of fruit. Soft foam very pleasant on the palate.
Safety guarantees

Safety guarantees

Home delivery – 3 to 4 days

Home delivery – 3 to 4 days

Returns policy

Returns policy
When a panel of international wine experts and top-class sommeiliers agree unanimously that a champagne is one of the best in the world, scoring 96/100, it's time to sit up and take notice. This is not the champagne's only accolade, of course. As well as these findings – as published in Fine Champagne – it was found to exhibit qualities exceeding any of the following brands: Dom Perignon Vintage 200, Crystal Roeder 2002 or 1998 Cuvée Sir Winston Churchill Pol Roger.
Know as Ace of Spade, the Cuvee Brut Gold is Born in 2006. It was thanks to this bottle's delicate, powerful blend and exceptional smoothness that it's place in champagne culture was secured. But by no means assume that the brand is new and inexperienced; indeed, with a rich history stretching back through the 1950s – spearheaded by none other than Mrs Nelly Cattier – it is no wonder that the brand decided to celebrate this bottle in stunning gold.
Now for the composition. Armand de Brignac Cuvee Brut Gold is made of a third of Pinot Black, and likewise Pinot Meunier – along with an equal measure of Chardonnay – each variety can be tastes individually, making the entire package extremely sought-after.
But all this is, of course, obvious from the outset and indicative of the design of Andre Courreges. From the moment you see the gold-plated bottle, complete with Ace of Spades design, to the moment you ease it out of its elegant black hand-embroidered bag, it's clear why this bottle could be seen gracing the fiftieth Anniversary of Queen Elizabeth II of England, as well as, more recently, infamous US rapper Jay Zs video "Show me what you got".
Finally, expect to discover notes of brioche following a fruity champagne. One with a fantastic, creamy, intensely long finish.
Champagne features:
Type: Brut
Grapes: Chardonnay, Pinot Meunier, Pinot Noir
Tasting Tips:
Conservation: to drink now or keep up to 3 years in cellar
Degustation : 10 C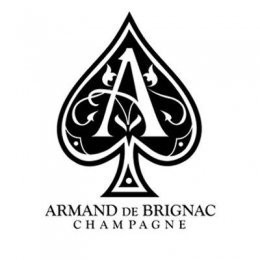 Champagne ARMAND DE BRIGNAC Brut Gold
Data sheet
Champagne Growers or Houses

Champagne Houses

Color

White

Gift Sets

Yes

Size

Bottle 75 Cl

Menu with wine pairings

Aperitif

Vintage

NV

Dosage

Brut (less than 12 g/l)

Packaging

Wooden box
No customer reviews for the moment.