assistant_photo
Champagne Only
assistant_photo
Champagne Only


Veuve Clicquot Rich rosé champagne is a perfect sparkling wine for all occasions. The blend of pinot noir and meunier offers a unique taste, with notes of red fruits, citrus and biscuit. Enjoy it with ice cubes and the ingredients of your choice. With a soft tannic structure, this elegant blend reveals a sensational bouquet of fruity flavors and persists on a ripe roundness. Made from 45% Pinot Noir, 40% Meunier and 15% Chardonnay, supplemented with 15% Pinot Noir Reserve and a dosage of 60 g/l.
Safety guarantees

Safety guarantees

Home delivery – 3 to 4 days

Home delivery – 3 to 4 days

Returns policy

Returns policy
Is there anything more romantic than a bottle of Veuve Clicquot Rich Rosé champagne ? This Champagne's fruit-forward flavor profile is sure to please any palate. With its beautiful rosy pink color and lovely bubbles, this bottle is sure to impress. The marriage of the three grapes, accents cherries and strawberries in a beautiful balance. The sweetness of the berries is profound. It's perfect for special occasions or simply enjoying with someone you love. Indulge in the delicious taste of Veuve Clicquot Rich Rosé- it's sure to make your heart race.

A delicious and festive way to celebrate any occasion, Champagne Veuve Clicquot Rich Rose is perfect for those who want to explore the world of sparkling wines. Blended to allow freedom and exploration, this champagne is perfect for a festive aperitif. Serve best with a few ice cubes and garnished gently with ginger or lime for a refreshing toast.

In a world of endless choices, some things are simply undeniable. Like the craftsmanship in every bottle of Veuve Clicquot Champagne Rich Rosé. From the first sip, you'll taste the difference that blending 45% Pinot Noir, 40% Meunier and 15% Chardonnay grapes makes. The result is a take on a classic rosé with added dosage to create a modern and poignant facet. And it's not just the flavor that will have you hooked. Veuve Clicquot Rich Rosé is also stunning to look at, with its silver bottle that is radiant in the sun and dazzles by moonlight. The perfect bottle for a celebration.
Champagne Blending :
- 45 % pinot noir
- 40 % pinot meunier
- 15 % chardonnay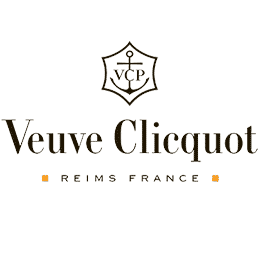 Champagne VEUVE CLICQUOT Rich Rosé
Data sheet
Champagne Growers or Houses

Champagne Houses

Color

Rosé

Size

Bottle 75 Cl

Menu with wine pairings

Aperitif
Meal

Dosage

Demi-sec (from 32 to 50 g/l)
No customer reviews for the moment.