assistant_photo
Champagne Only
A gorgeous frame is an attribute that will always prove popular with Champagne, and the Mumm Cordon Rouge proves just how: fruity and fresh, it's a festive drink that is probably the most well-known of all their Champagnes. And it's easy to see why. The perfect amount of minerality means that enthusiasts will be kept happy, and additionally the vinous quality is one that is up there with many of the other top Champagne houses.
And whoever said that simplicity is always best obviously hasn't tried a glass of Mumm Cordon Rouge champagne. Each and every flute holds a drink that is made up of almost 80 crus from across the Champagne Region. Spearheaded by 45% Pinot Black, the structure is firmly in place for a great drink. Added to this is 30% Chardonnay which adds style and grace. Finally, Pinot Meunier comes in with its faultless round quality. And this is before we even come to the dress...
Sparkling and seductive, the G.H. Mumm Cordon Rouge is exciting and full of intriguing qualities that should have guests walking all the way across the room in search of a bold beverage. Yellow and white peaches are part of the attraction, and apricots add to the spectacle, along with a variety of exotic fruits.
Aeration is key to bringing out the climactic qualities that will prove too tempting to resist. More notes arrive thick and fast, among them vanilla and caramel, as well as the trusty brioche. In the mouth, the standard of quality is kept high as one would expect. The attack is fresh and dynamic, as well as vinous and impressively round, not to mention ample.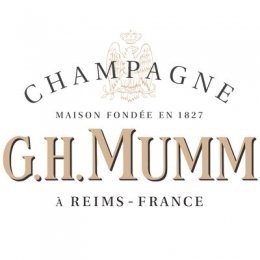 Champagne MUMM Cordon Rouge
Data sheet
Champagne Growers or Houses

Champagne Houses

Color

White

Gift Sets

No

Size

Bottle 75 Cl

Menu with wine pairings

Aperitif

Vintage

NV

Dosage

Brut (less than 12 g/l)

Packaging

Without packaging
No customer reviews for the moment.