assistant_photo
Champagne Only
assistant_photo
Champagne Only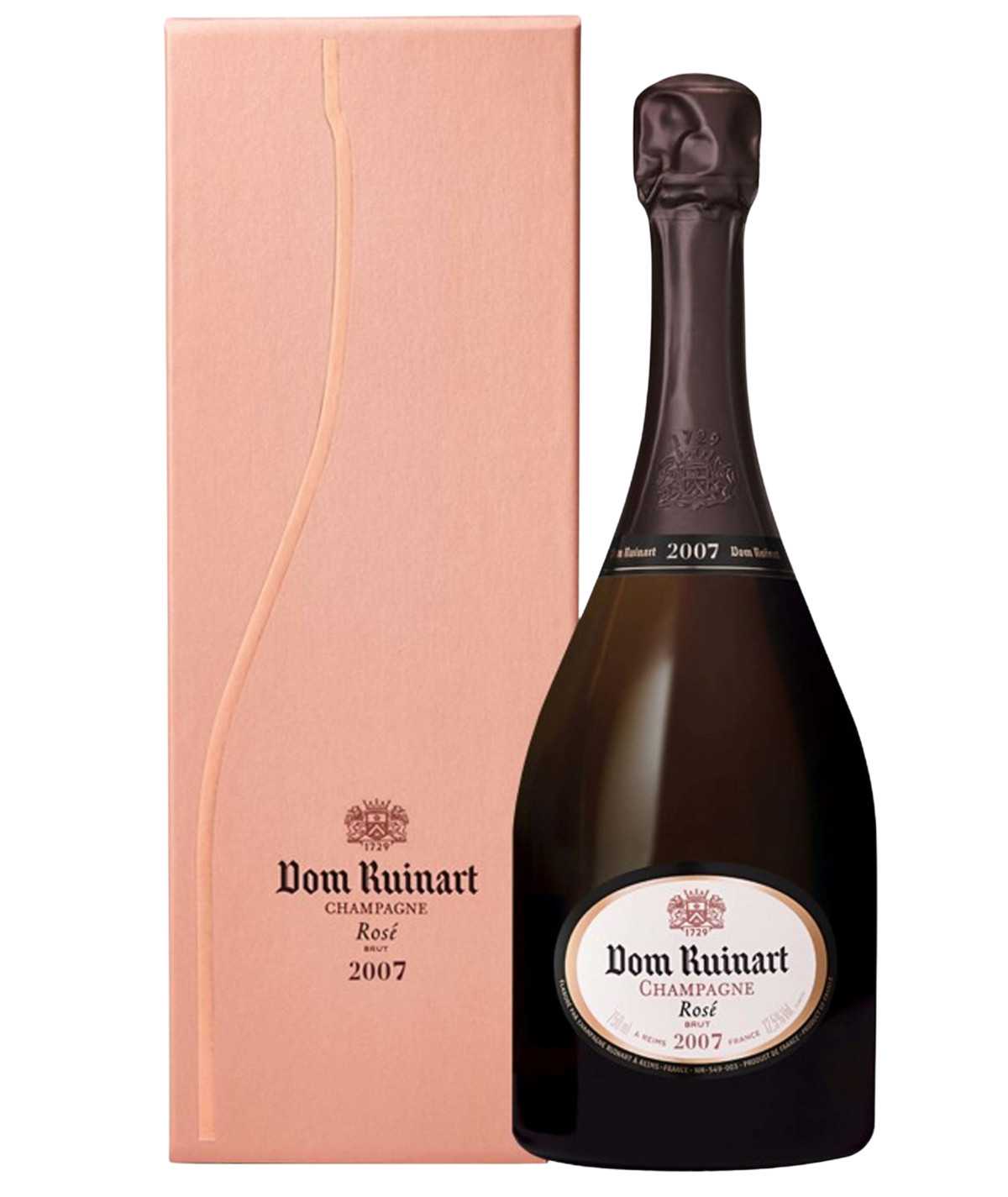 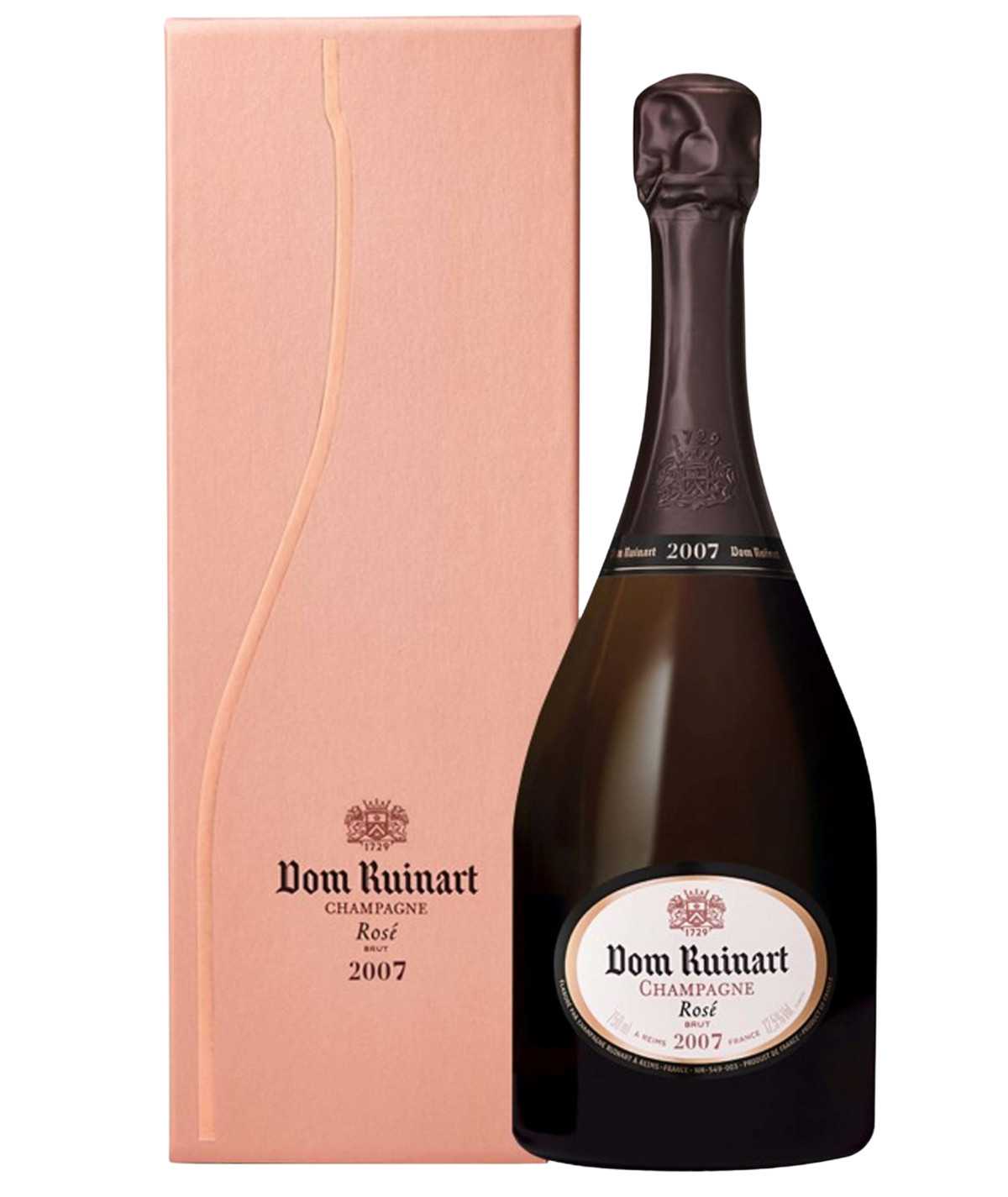 
Out-of-Stock
Successful champagne, fantastic nose, vinous essence with good foam and wonderfully sweet aromas of raspberry, vanilla, liquorice and cherry jam, supple palate, scents of cognac and pink biscuits from Reims extend this divine nectar.
Distinctions :
- 17.5 / 20 Bettane & Desseauve
- 18/20 Revue du Vin de France
- 18/20 Gault & Millau
Safety guarantees

Safety guarantees

Home delivery – 3 to 4 days

Home delivery – 3 to 4 days

Returns policy

Returns policy
Enjoy Ruinart's Dom Ruinart Rosé 2007 vintage champagne for to capture the height of luxury in your life. This coral-colored bubbly is smooth with lovely, creamy bubbles. The bouquet is reminiscent of raspberries, vanilla, liquorice and citrus fruit - all culminating in a subtle cognac note on the finish. On the palate itself, it's fresh and fruity with a roasted cocoa flavor that gives way to citrus notes and a gentle tart rhubarb taste. it's no wonder that RUINART is known for crafting some of the best champagnes in the world. Perfect for enjoying on a special occasion or simply savoring every moment, this wine is sure to leave you wanting more.
This vintage Rosé is the perfect champagne to enjoy with a wide variety of dishes. Its delicate flavor pairs perfectly with poultry dishes, perfect for that Sunday family celebration meal. Or if trying to impress your guests with a class French twist pair with some French sweet cheeses and seasonal fruits. Or enjoy as an aperitif on its own for a delightful experience. With its elegant tone and refreshing flavor, Champagne Dom Ruinart Rosé 2007 is sure to please any palate.
Looking for something truly special in a Champagne? Look no further than RUINART's Dom Ruinart 2007 vintage Rosé champagne. This delightful champagne is made with 19% pinot noir and 81% chardonnay, making it a delicious blend of two of the region's most popular grapes. 2007 was a great year for champagne production in Reims, so you can be sure this bubbly will delight any palate. The Chardonnay from Cote des Blancs provides wonderful notes of citrus and stone fruit, while the Pinot Noir from Ay gives depth and complexity. Elegant and witty, this vintage is perfect for celebrations or any special occasion.
Champagne Blending :
- 19 % pinot noir
- 81 % chardonnay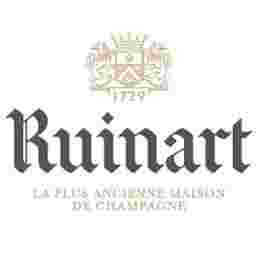 Champagne RUINART Dom Ruinart Rosé 2007
Data sheet
Champagne Growers or Houses

Champagne Houses

Color

Rosé

Gift Sets

Yes

Size

Bottle 75 Cl

Vintage

2007

Packaging

Coffret

Gault and Millau

18/20

Guide Bettane

17,5/20
No customer reviews for the moment.