assistant_photo
Champagne Only
assistant_photo
Champagne Only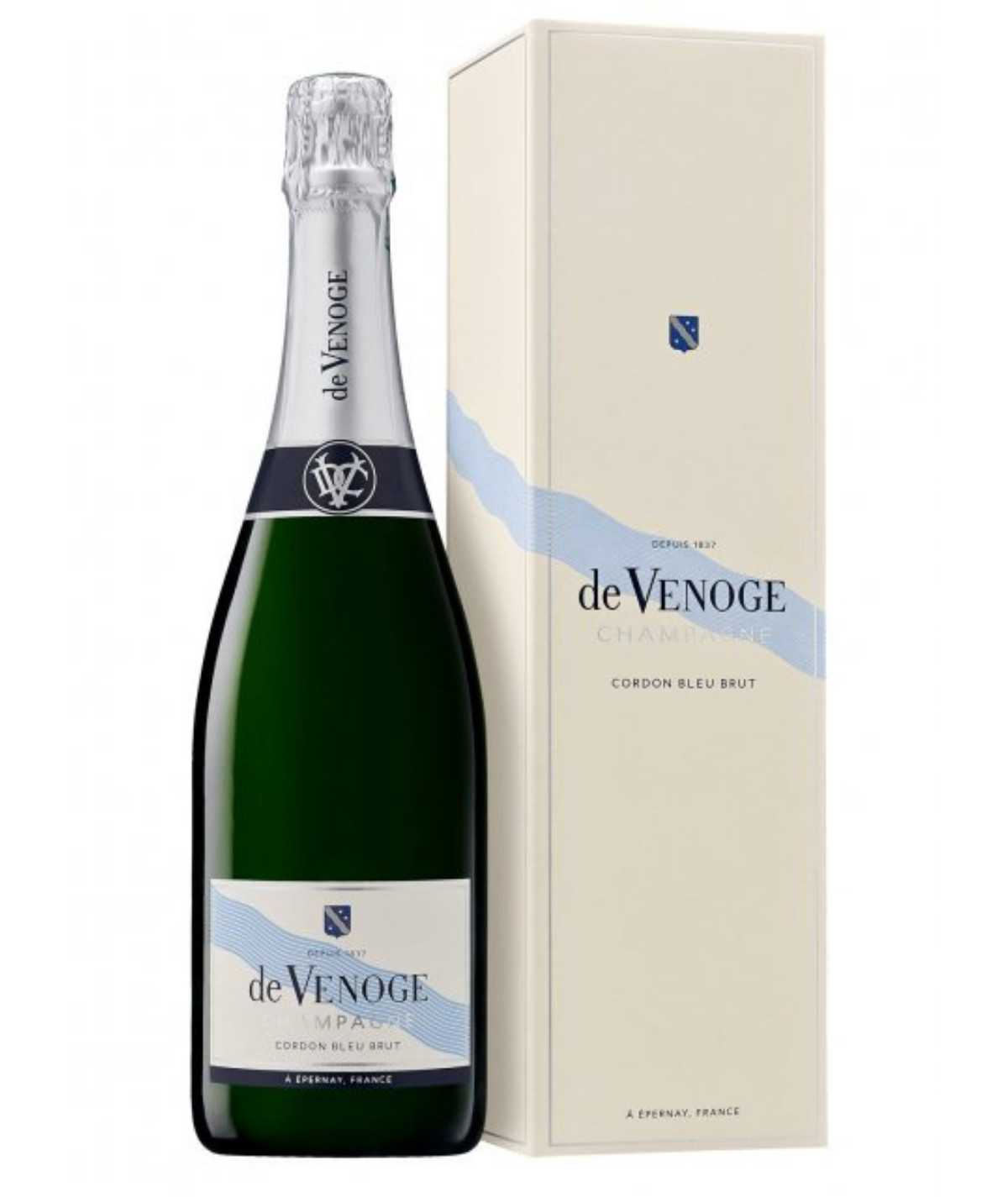 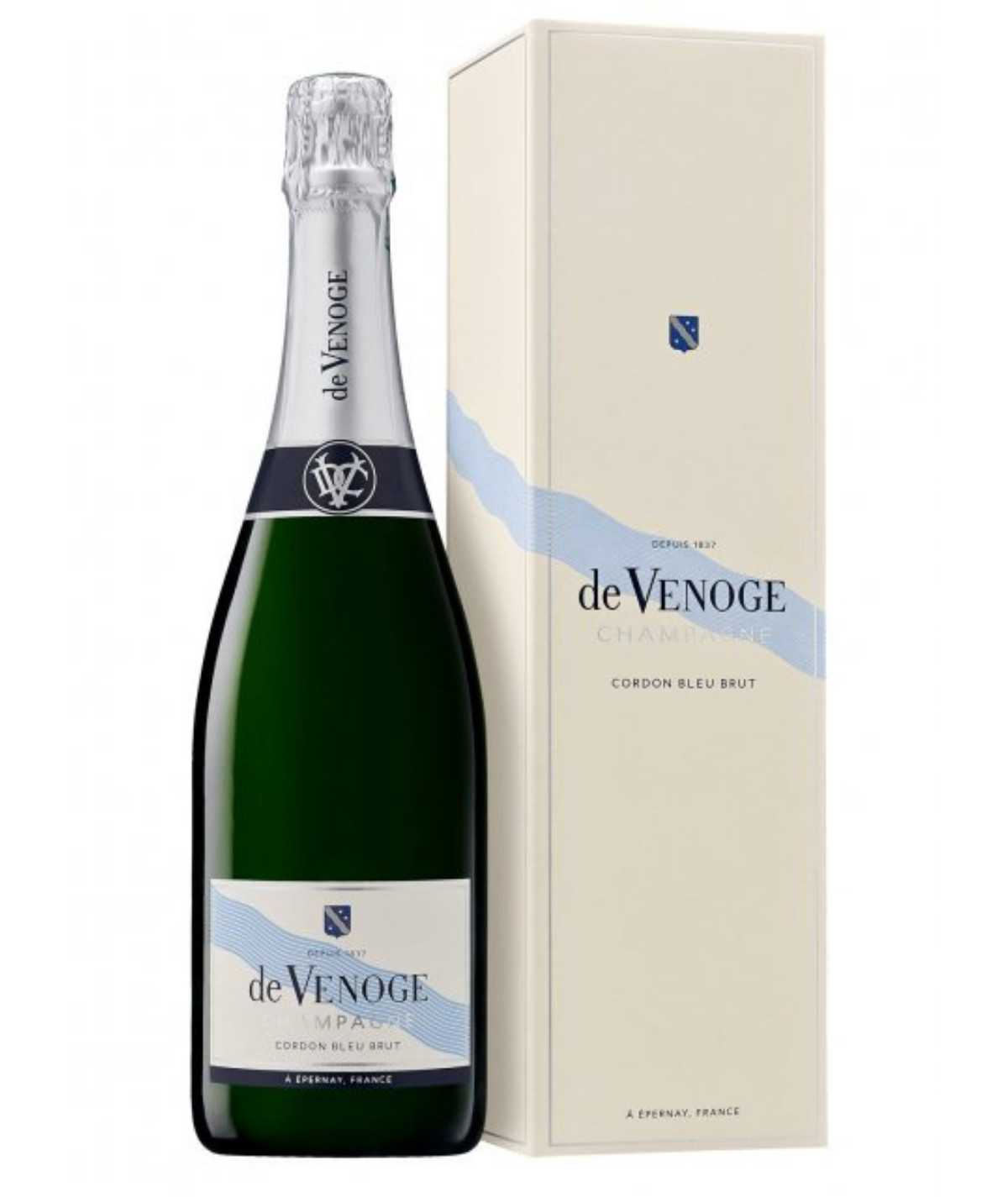 
Always a charming champagne for the aperitif, well balanced along the length, bright and fresh foam, very floral without excess, a complex touch of pinots gives it a creamy character, with a white fruit finish.

Champagne Cordon Bleu Brut from the house of De Venoge

Champagne De Venoge Cordon Bleu Brut embodies the elegance and history of the French champagne tradition. Created in 1851, it takes its name from the Venoge river and the order of the Holy Spirit, symbols of its history.

Tasting it is a captivating sensory experience, with a golden color and aromas of green apple, lemon and honey. This balanced blend of Pinot Noir, Pinot Meunier and Chardonnay creates an exceptional symphony of taste. Its carefully controlled dosage provides ideal softness.
Safety guarantees

Safety guarantees

Home delivery – 3 to 4 days

Home delivery – 3 to 4 days

Returns policy

Returns policy
The De Venoge Brut Cordon Bleu is characterized by a diverse, balanced assembly:
• 45 % Pinot Black,
• 30 % Chardonnay,
• 25 % Pinot Meunier.
Champagne De Venoge Cordon Bleu Brut: An Elixir of Elegance and History


The Cordon Bleu de Venoge has its origins in the year 1578. King Henry III of France created the Order of the Holy Spirit, and The Cordon Bleu was a badge of this symbolic event. Since the eigh18th Century, this mark of excellence has been associated with the exceptional dinners of the Court and its associated great families.
1851 was to mark the year that the very first Cordon Bleu label De Venoge would make its first appearance. Slowly but surely, the wine grew in prestige, until eventually garnering such acclaim that is was universally recognised as the backbone behind the De Venoge Champagne House. In the present day, the enigmatic symbol of the House can be found on four traditional wines: Demi-sec, Blanc de Blancs, Brut Vintage and Brut.
The Exceptional Versatility of DE VENOGE Cordon Bleu Brut
In appearance, the Brut Cordon Bleu is dazzling and alive with sparkle. Made up entirely of wines from a single vintage – the first juice to arrive from the press – it is a fine champagne with aromas of flowers and a palate which is fresh but not aggressive, balanced and light.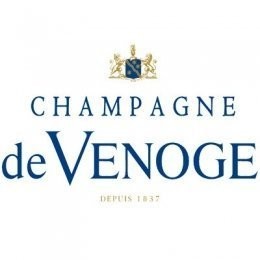 Champagne DE VENOGE Cordon Bleu Brut
Data sheet
Champagne Growers or Houses

Champagne Houses

Color

White

Gift Sets

No

Size

Bottle 75 Cl

Menu with wine pairings

Aperitif
Meal

Dosage

Brut (less than 12 g/l)

Packaging

Cardboard case
No customer reviews for the moment.