assistant_photo
Champagne Only
assistant_photo
Champagne Only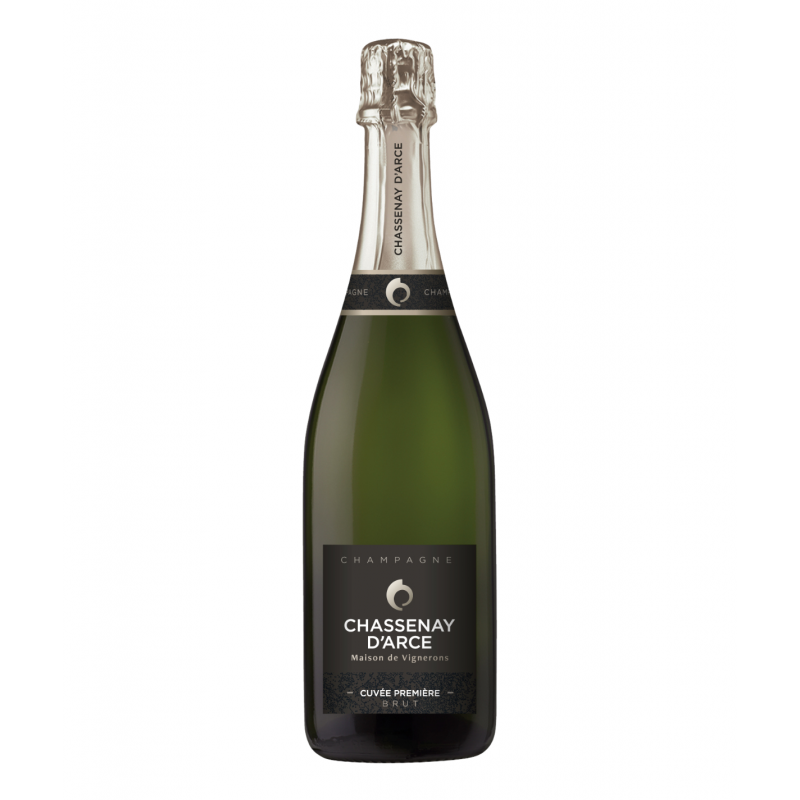 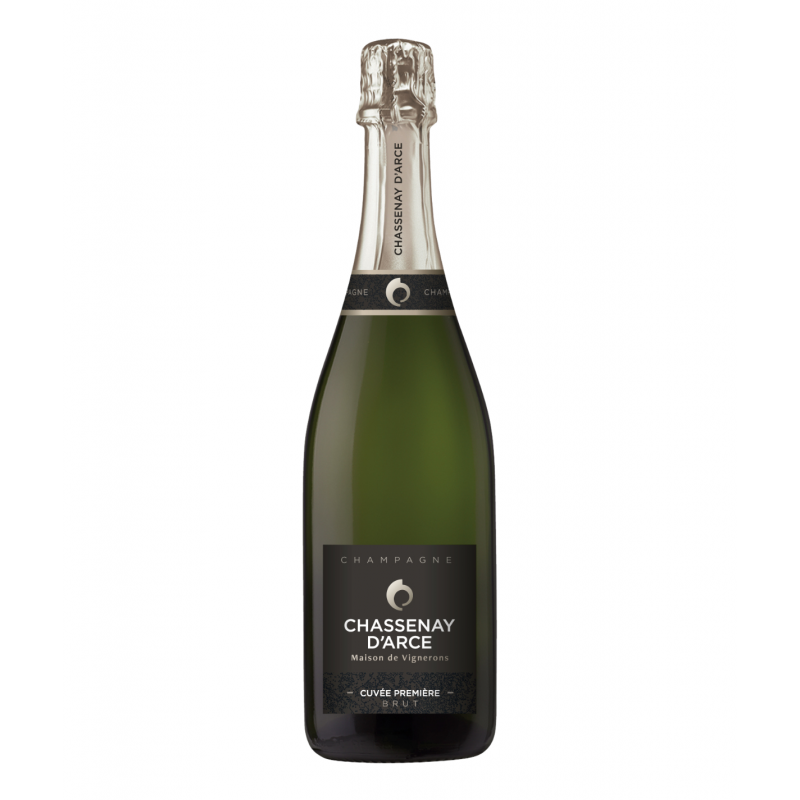 
The Cuvée Première de Chassenay d'Arce is an emblematic champagne of Champagne, recognized worldwide for its exceptional sparkling wines. With its unique blend of Pinot Noir, Chardonnay and Pinot Blanc, this cuvée embodies the characteristic style of the region. High quality grapes and reserve wines add remarkable complexity.

Traditional vinification preserves freshness and delicate aromas, while aging on lees gives a delicate texture and fine bubbles. On the palate, the champagne reveals generosity, finesse and a lasting impression. Served between 8 and 10°C, it adapts to various gastronomic occasions, from aperitif to delicate dishes. Proper storage guarantees optimal tasting.
Safety guarantees

Safety guarantees

Home delivery – 3 to 4 days

Home delivery – 3 to 4 days

Returns policy

Returns policy
Chassenay d'Arce Brut Cuvée Première: The sparkling excellence of Champagne

Champagne is renowned the world over for its exceptional sparkling wines, and Champagne Chassenay d'Arce Brut Cuvée Première is no exception to this rule. This emblematic cuvée from Maison Chassenay d'Arce perfectly embodies the style characteristic of the terroir of the Arce valley. With its unique blend of Pinot Noir, Chardonnay and Pinot Blanc, this cuvée offers an unforgettable taste experience, combining generosity, finesse and elegance.

Terroirs

The development of the Cuvée Brut Première is based on a precise blend, composed of approximately 60.5% Pinot Noir, 39% Chardonnay and 0.5% Pinot Blanc. This subtle blend of grape varieties gives this champagne a remarkable complexity and a harmonious expression of the region's terroirs. Chassenay d'Arce attaches great importance to the quality of the grapes, carefully selected to offer an exceptional raw material.

In addition, the Cuvée Première incorporates 36% reserve wines, adding an additional dimension to its personality. This unique combination of different vintages gives the champagne a depth and richness that is revealed with every sip.

Winemaking

The vinification of the Cuvée Première scrupulously follows the Champagne tradition, with fermentation carried out in temperature-controlled stainless steel vats. This process preserves all the freshness and delicate aromas of the grapes. In addition, the malolactic fermentation is partially blocked in order to maintain a beautiful vivacity and a balanced acidity.

Once fermentation is complete, the champagne is aged for 3 years in bottles, on the lees. This period of maturation gives the Cuvée Première a delicate texture and an aromatic complexity which develop gradually. The aging on the lees also makes it possible to obtain fine and persistent bubbles, thus adding an additional elegance to this exceptional cuvée.

Tasting of Champagne Brut Cuvée Première Chassenay d'Arce

The Cuvée Première de Chassenay d'Arce is a real sensory masterpiece, which seduces at first glance. Its bright, light yellow color is covered with many fine bubbles that rise gracefully in the glass. From the first scent, its expressive, elegant and fresh bouquet enchants the senses. Spicy and floral notes, such as linden and acacia, mingle with mineral and white fruit aromas, creating an irresistible olfactory harmony.

On the palate, the Cuvée Première reveals all its generosity and finesse. Its fresh attack is followed by a harmonious development that envelops the palate with delicacy. The beautiful finesse of the bubbles creates an impression of length and tension, leaving a memorable imprint on the taste buds. This champagne fully expresses the richness of its terroir and offers a unique taste experience.

Service Temperature

To fully appreciate the taste qualities of Cuvée Première, it is recommended to serve it at a temperature between 8 and 10°C. This temperature range preserves the freshness of the aromas and enhances the finesse of the bubbles. Be sure to cool the bottle gradually, avoiding sudden thermal shocks which could alter the quality of the champagne.

Chassenay d'Arce champagne and food pairing

The versatility of Cuvée Première makes it an ideal companion for many gastronomic occasions. As an aperitif, this champagne goes wonderfully with refined appetizers and creative appetizers. Its elegance and freshness also make it a perfect ally to accompany a cocktail dinner, where the subtle flavors of bites mingle with the fine bubbles of this sparkling nectar.

During a dinner, do not hesitate to make the Cuvée Première the star of your meal. Its complex and balanced character goes harmoniously with a variety of dishes, from shellfish to fine fish, including delicate poultry. She will be able to highlight the flavors of each dish and prolong the gustatory pleasure until the dessert.

FAQ - Frequently Asked Questions

Q : What is the meaning of the term "brut" for a champagne?
A: The term "brut" indicates that the champagne contains a small amount of residual sugar, generally less than 12 grams per litre. This gives the wine a characteristic freshness and liveliness, while maintaining a harmonious balance.
Q : What is malolactic fermentation and why is it partially blocked in the vinification of Cuvée Première?
A: Malolactic fermentation is a natural process that converts malic acid into lactic acid, thereby reducing the acidity of wine. By partially blocking this fermentation, Chassenay d'Arce preserves a controlled acidity which brings additional freshness and liveliness to the Cuvée Première.

Champagne Storage and shelf life

To preserve the integrity of the Cuvée Première, it is recommended to store the bottles in a cool, dark place, away from direct sunlight. Champagne can be stored for several years, but it is best to drink it within 3 to 5 years of purchase, in order to fully enjoy its freshness and subtle aromas.

Chassenay d'Arce, a history of excellence

Maison Chassenay d'Arce is deeply rooted in the wine-growing history of Champagne. Since its foundation in 1956, it has been committed to producing exceptional champagnes while respecting the traditions and know-how of the region. Each stage of production is carried out with meticulous rigor and precision, guaranteeing the impeccable quality of the cuvées.
The Cuvée Première de Chassenay d'Arce is a champagne worthy of the greatest occasions. Its perfect balance between generosity and finesse, its complex character and its delicate bubbles make it a favorite choice to celebrate the precious moments of life. Whether for an aperitif with friends, a romantic dinner or a special evening, let yourself be seduced by the sparkling excellence of the Cuvée Première.

CHASSENAY D'ARCE Brut Cuvée Première
Data sheet
Champagne Growers or Houses

Champagne Houses

Color

White

Gift Sets

No

Size

Bottle 75 Cl

Menu with wine pairings

Aperitif

Vintage

NV

Dosage

Brut (less than 12 g/l)

Packaging

Without packaging
No customer reviews for the moment.