assistant_photo
Champagne Only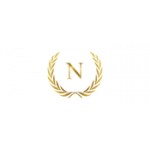 Following in his father's visionary footsteps, the son of Jean-Louis Prieur then decided upon a way to attract some serious attention. Rather than going the conventional route, which might involve a more traditional symbol to associate the brand with, he decided upon a novel approach: that of adopting the image of none other than Napoleon. In the 1890s this was printed onto posters by way of lithography – by Van Leer in Amsterdam to begin with – and soon this became known all over as the House's distinct symbol.
For many, it is the eyes of the man which make this image so intriguing. And this, along with a motto that has lasted the test of time – "Water comes to his mouth" – has helped establish the House of Napoleon as one to watch at all times.
Champagne evolution...
Like most houses, the production of House Napoleon Champagne is a rich and fascinating process with many complex stages. Beginning in the vineyards – carefully looked after every minute of every day by trained experts – at harvest time the tension mounts as the labour of the year comes to fruition. And Napoleon Champagne is just as rich as any other, each assembly giving off a superb bouquet of aromas that promises great things for the future. Once the grapes are collected, the wine pressing begins. Then the vast litres of wine head to the winery cellars. Bleeding then takes place, and soon the later stages allow the bubbles to form. It is now, under the strict care of Vincent Prior, that the Champagne comes into its own, transforming into the fantastic drink that many of us know and dearly love.
This may sound like a fast process, but, in fact, five long years pass until this process is ready for completion. Such is the way of great Champagne.