assistant_photo
Champagne Only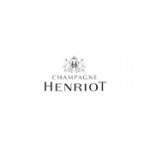 Champagne since the sixteenth century, the family begins to market the HENRIOT Champagne in 1808.The selection of grapes to the bottling, the family HENRIOT, fully involved in the development of its champagnesshe wants the image of his vision to perfection.
For nearly two centuries and seven generations, the family keeps secrets patiently rich tradition and know-how.
 
It is primarily during assembly, the highlight of the Champagne tradition, the House has all his art and sublimecharacter of the grapes it has carefully selected among the greatest terroirs, including that of Chardonnay , varietyof heart and spirit of the House of Champagne Henriot.