TAITTINGER Champagne Brut Prestige
A bottle of Taittinger Brut Prestige intertwines 50% Chardonnay and 50% Pinot Black and  creates fruity Champagne that is suitable for a variety of occasions, both including food or complimenting the evening's entertainment after.
Chardonnay provides that elegant streak we all know and love, while Pinot Black brings forth the raw power that drives this blend to the top of its class. Tasting : The brilliant body is golden yellow in colour. The bubbles are fi ne, while the foam is discreet yet lingering.
The nose, very open and expressive, delivers aromas of fruit and brioche. It also gives off the fragrance of peach, white fl owers (hawthorn, acacia) and vanilla pod.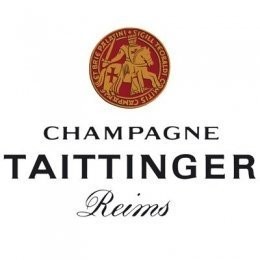 Data sheet
Champagne Growers or Houses

Champagne Houses

Color

White

Size

Bottle 75 Cl

Menu with wine pairings

Aperitif

Vintage

Non Vintage

Aroma

Floral
Fruity
Spicy
Toasted

Dosage

Brut (less than 12 g/l)

Packaging

Cardboard case

Sustainable Winegrowing

High Environmental Value
Traditional Sustainable Winegrowing