RUINART The Cuvee R by Ruinart
Champagne R of Ruinart house is an iconic champagne from Champagne that you can drink for any occasion.
Distinctions:
14/20 Bettane & Desseauve
17/20 Jancis Robinson
88/100 Parker
15/20 Revue du Vin de France
79/100 Richard Juhlin
87/100 Wine Spectator
A quarter of reserve wine might not sound too tempting on its own, but when this is added to a luscious combination of 40% Chardonnay grapes and 60% Pinot Noir, it becomes something much more than the sum of its parts...
The Champagne R de Ruinart is a lively, fruity, golden wine with a subtle flavour originating from white-fleshed fruit. An excellent aperitif, it's the ideal companion to any meal and possesses a clarity that is most impressive.
This natural transparency is matched by glinting gold and a wonderful shine. On the nose, hints of pear and dried fruit make for a fresh and fruity experience. More follows, with acacia, hawthorn and wild rose all notable – as well as a touch of brioche which charms with a light buttering. On the palate R by Ruinart champagne is carefully balanced, round and fleshy. Ripe fruit aromas lead to a finale that screams of good persistence and dynamic flair.
Champagne Tasting :
To the eye, a bright and limpid yellow robe with gold reflections. Sustained effervescence, where the cord is very present and the bubbles are lively and fine.
On the nose, freshness and fruity, with notes of white fruit, mainly pear, and some touches of dried fruit (hazelnut and almond).
On the palate, lively attack, notes of white flowers (acacia, hawthorn, wild rose) and a touch of lightly buttery brioche. It is a balanced, round and fleshy wine with aromas of ripe fruit, the finish of which has good persistence.
The Champagne "R" Ruinart is a golden sparkling wine, lively and fruity, with the subtle aroma of white-fleshed fruits which make it both an excellent aperitif wine and the ideal companion for a meal. all champagne.
Champagne Blending :
- 60 % pinot noir
- 40 % chardonnay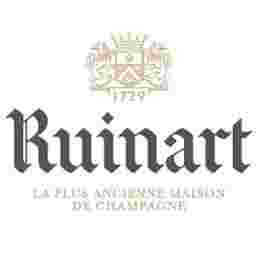 Champagne RUINART La Cuvée "R" de Ruinart
Data sheet
Champagne Growers or Houses

Champagne Houses

Color

White

Size

Bottle 75 Cl

Menu with wine pairings

Aperitif

Vintage

Non Vintage

Aroma

Floral
Fresh
Fruity
Toasted

Dosage

Brut (less than 12 g/l)

Packaging

Without packaging