CHARLES HEIDSIECK Champagne Reserve
The Charles Heidsieck Brut Reserve is what happens when you take 60% of the wines of the year –a third of Pinot Noir, an equal measure of Pinot Meunier, and one-third Chardonnay – and 40% reserve wine: half-and-half Pinot Noir and Chardonnay.

Distinctions :
- 16.5 / 20 Bettane & Desseauve
– Médaille d'argent Decanter
– 15.5 / 20 Gault & Millau
– 2 étoiles Hachette
– 17.5 / 20 Jancis Robinson
– 86 / 100 Parker
– 15.5 / 20 Revue du Vin de France
– 84 / 100 Richard Juhlin
– 91 / 100 Wine Spectator
– 16 / 20 Le Point
– Médaille or Champagne & Sparkling Wine World Championships
– 95 / 100 Médaille d'or International Wine Challenge Trophée
– 92 / 100 Decanter World Wine Awards
– 96 /100 Tyson Stelzer The Champagne Guide
– Médaille d'or Mundus Wini
Take 60% wines of the year – by mixing a third Pinot Noir, one-third Pinot Meunier and one-third Chardonnay – and make up the rest by adding reserve wines consisting of half-and-half Pinot Noir Chardonnay and what do you get? The Charles Heidsieck Brut Reserve, of course, complete with a bright gold dress glowing with silver streaks and a graceful, effervescent charisma that simply exudes charm.
Champagne Tasting :
With its gourmet nose, marked strongly by notes of hazelnut, praline and alluring dark chocolate, it's light and contains hints of delicious rich pastry. Soon after come the herbs: dill and tarragon, enhancing an already sumptuous flavour.
The silky palate is a measure of all these qualities, and offers up fruit aromas of tropical fruits, pineapple and peach. The mouth is therefore full, making the finish of this bottle intense and delicious.
Champagne Blending :
- 33 % pinot noir
- 33 % pinot meunier
- 33 % chardonnay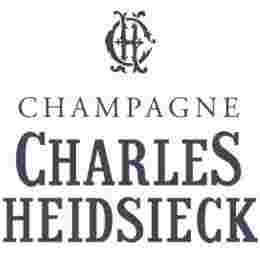 Champagne CHARLES HEIDSIECK Brut Réserve
Data sheet
Champagne Growers or Houses

Champagne Houses

Color

White

Size

Bottle 75 Cl

Menu with wine pairings

Aperitif

Vintage

Non Vintage

Aroma

Fruity
Pastry
Toasted

Dosage

Brut (less than 12 g/l)

Packaging

Without packaging