Champagne gift set CHARLES HEIDSIECK 3 Bottles 75cl (Brut + Blanc De Blancs +Pink)
The Champagne Brut Réserve, the Blanc de Blancs and the Cuvée Rose Reserve in a Giftbox from the house Charles Heidsieck is a marvel that must be shared between connoisseurs.
Inside this champagne Giftset.
The Champagne Brut Reserve from Charles Heidsieck expresses the quintessence of its style. Particularly recognizable, is the result of a unique blend, summarized as 60 - 40 - 10. 60 for the number of vintages entering into a demanding tight and tailor-made blend.
The Champagne Blanc de Blancs from Charles Heidsieck was one of the first Champagne Houses to realize its passion for Chardonnays by producing a Blanc de Blancs from the 1949 harvest. There are also some accounts relating the existence of mono-crus of the Côte des Blancs produced by Charles Heidsieck in 1906. Through this cuvée relaunched in 2018, two know-how of Maison Charles Heidsieck meet, that of making great white wines as well as the art of to assemble a large selection of wines from different years and terroirs.
The Champagne Rose Reserve from Charles Heidsieck, like the Brut Réserve, is the result of multiple requirements and is distinguished by its strong biases. The 80% of the year's wines are split equally between pinot meunier, pinot noir and chardonnay, while the 20% reserve wines are made up of 50% pinot noir and 50% chardonnay.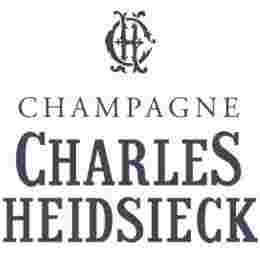 Coffret CHARLES HEIDSIECK 3 Bouteilles
Data sheet
Champagne Growers or Houses

Champagne Houses

Gift Sets

Yes

Size

Bottle 75 Cl

Packaging

Coffret