BESSERAT DE BELLEFON Champagne Blanc De Noirs
The Champagne Blanc de Noirs Besserat de Bellefon is an exceptional sparkling wine.
The Champagne Blanc de Noirs house Besserat de Bellefon is a sparkling wine made from 100% Pinot Noir. Its velvet red pigment imposes itself with ardor and daring in the fervor of instinct, to leave a mark that will never be forgotten. This vigorous Blanc de Noirs has drawn a lot of sunshine before being shaped and its fragrance spreads like fruit in the hand, it is a thrilling Cuvée equal to an explosion of flavors.
Champagne Tasting :
To the eye, dress with red highlights.
On the nose, intensity, exoticism with aromas of plum, this is a powerful and complex wine.
On the palate, dynamic, athletic champagne with saline notes with some grapefruit aromas.
The Besserat de Bellefon Blanc de Noirs Champagne is an everyday sparkling wine to be shared with friends or family from the middle of the afternoon.
Champagne Blending :
- 100 % pinot noir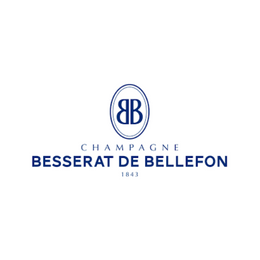 Champagne BESSERAT DE BELLEFON Blanc De Noirs
Data sheet
Champagne Growers or Houses

Champagne Growers

Size

Bottle 75 Cl

Vintage

Non Vintage

Special feature

Blanc de noirs

Packaging

Without packaging