Owing to its copper highlights and glittering dress, the Ayala house's Rose Majeur is a pink champagne which dazzles with its elegant veins of enticing bubbles. Lean towards the flute and you'll be met by an abundance of flavour. Among them, red fruits and pastry, enhanced by a an uplifting volume of Chardonnay that is hard to miss.
Thanks to a combination of elegance and power, the mouth of the Rose Majeur produces a fine mouth which also delivers a lighter side. Once on the palate you can expect to be met with aromas of berries and fruits, with a finish that is nothing less than generous.
A superb blend of Chardonnay (51%), Pinot Black (30%) and Pinot Meunier (10%) is married together with 9% red wine from Mareuil-sur-Ay vineyards and nowhere else.
Enjoy this bottle with cocktails, or compliment a serving of lamb or salmon. Alternatively, savour it for dessert, as this bottle is considered ideal for a number of occasions.
Champagne Rating:
Revue du Vin de France : 14.5/20
Wine Spectator : 90/100
Guide Richard Juhlin : 60/100
Champagne features:
Type: Brut
Grapes: Chardonnay, Pinot Noir, Pinot Meunier
Tasting Tips:
Conservation: to drink now or keep up to 5 years in cellar
Degustation : 8/9 C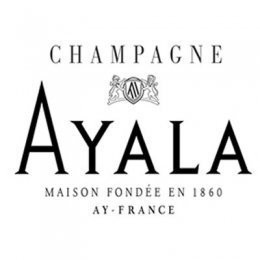 Data sheet
Champagne Growers or Houses

Champagne Houses

Color

Rosé

Size

Bottle 75 Cl

Menu with wine pairings

Aperitif
Meal

Vintage

Non Vintage

Aroma

Fresh
Fruity
Pastry

Dosage

Brut (less than 12 g/l)