Only one word can describe Alfred Gratien Rose– and that's quality. A mesmerizing composition of pink bubbles that ends in a stunningly long finish, this magnificent wine is a fine example of what happens when you carefully mix traditional production methods with fine grapes that possess all the quality of fertile and well-maintained specialist soils.
Made by master winemakers using techniques that have served the wine industry well for hundreds of years, Alfred Gratien pink will immerse you in the sensations of the terroir where it hails from in a way that is unmistakeable.
Familiar yet suitably dynamic, it's a taste which focuses on the pure and natural rather than processes which obscure the flavour (such as malolactic fermentation).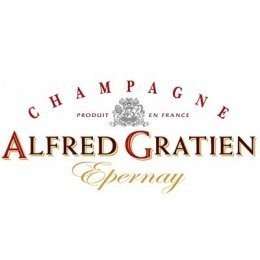 Data sheet
Champagne Growers or Houses

Champagne Growers

Color

Rosé

Size

Bottle 75 Cl

Menu with wine pairings

Aperitif

Vintage

Non Vintage

Aroma

Floral
Fruity
Pastry

Dosage

Brut (less than 12 g/l)