Alfred Gratien Blanc de Blancs 2007 vintage
On the surface, Alfred Gratien Blanc de Blancs 75 cl Champagne may seem to possess all the same qualities of any standard bottle, yet in fact this House owes its secret to a number of specific characteristics:
1) an ethos that has remained unchanged for an age and doesn't utilise processes like malolactic fermentation.
2) finely selected grapes that are of only premium quality and
3) small oak barrels that are the same now as when the House first started creating its own unique take on the much loved Blanc de Blancs many years ago.
What this means is that the drinker can look forward to a deliciously elegant wine – one that doesn't need to be progressive or daring to make a bold first impression, and one that is as complex as it is faithful to the techniques of old.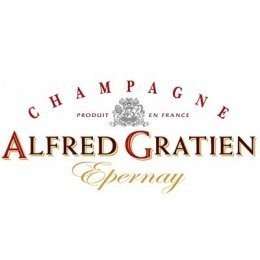 Alfred Gratien Blanc de Blancs millésimé 2007
Data sheet
Champagne Growers or Houses

Champagne Houses

Color

White

Size

Bottle 75 Cl

Menu with wine pairings

Meal

Vintage

2007

Aroma

Floral
Fruity
Toasted

Classification

Grand Cru

Dosage

Brut (less than 12 g/l)